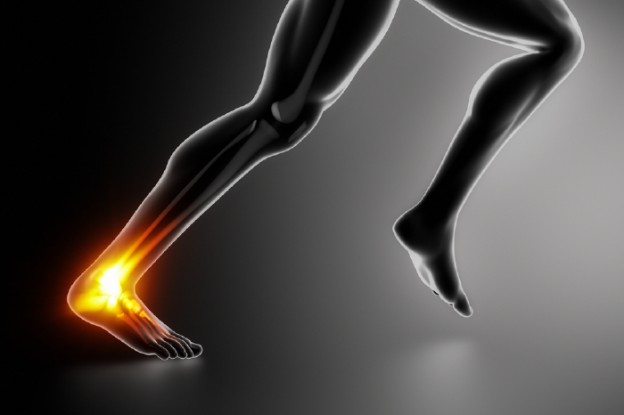 Don't Let Heel Pain Slow You Down. Seek Treatment For Achilles Tendonitis.
As fall arrives, many people will head outdoors to participate in their favorite leisure activities to include long walks and running as well as more vigorous activities.
A common injury that I  see is a condition called Achilles tendonitis or tendinopathy. Patients typically complain of a gradual onset of pain slightly above the heel. Many times a patient can not recall the mechanism of injury. Achilles pain can occur for several reasons but the main reason is overuse or stress to the Achilles region.
What happens is that overuse or stress can cause inflammation, micro tears, and pain in the Achilles tendon. Inflammation of a tendon will occur as a natural response to the injured site. When these symptoms are noticed it is important to seek out a medical professional specifically a licensed Physical Therapist to properly diagnose and treat the condition.
Last season, NBA great Kobe Bryant battled an Achilles injury which eventually led to surgery. Now not many of us share the grueling workouts and intense activity levels as Kobe thankfully, so prompt treatment from a physical therapist  in most cases is sufficient.  But if you want to see what  repairing a torn Achilles entails, Kobe shared the pic below from his surgery with his twitter followers.
A therapist can diagnose this condition and successfully treat using manual techniques along with modalities which will decrease pain and inflammation. These manual techniques will assist in resolving the soft tissue dysfunction. It's also helpful to properly tape the Achilles area before heading out for your run or pick-up basketball game. Taping Technique is a pretty simple demonstration of taping techniques.
Please be safe this fall and should you incur any of the aforementioned symptoms, please seek out a physical therapist to help alleviate your symptoms. And remember to Keep It Moving!
Ergo OccMed is a therapeutic clinic located in Washington, DC. We are an outpatient based facility staffed only by licensed physical therapists. The therapists at Ergo OccMed specialize in physical and occupational therapy, sports rehabilitation and speech. Ergo OccMed therapists have extensive experience working with chronic pain, joint disorders, prosthetics, sports injuries, work injuries and work conditioning. For more information on our practice and the benefits of physical and occupational therapies, visit us on Facebook or at www.ergooccmed.com